On March 1st, Anhui Puyang Municipal Government and Heyang Hefei Modern Industrial Park together with AVIC Electromechanical Systems Co., Ltd. and Anhui Jianghuai Automobile Group Co., Ltd. signed an investment framework agreement for the CAAC-Jianghuai Special Vehicle Chassis Manufacturing Base Project in Hefei. According to the agreement, AVIC and JAC will spend RMB 1 billion to build special vehicle chassis and vehicle manufacturing bases in the Bengbu Modern Industrial Park to jointly promote the development of related supporting industries and form an automobile and parts industry cluster with over one billion yuan in Xiangyang. .
Yu Yong, Party Secretary of Fuyang City, Cao Longcan, Member of the Standing Committee of the Municipal Party Committee and Deputy Mayor, An Li, Director of the Management Committee of the Modern Industrial Park; Lu Weijia, Deputy General Manager of AVIC Mechanical & Electrical Systems Co., Ltd., Chairman of Anhui Jianghuai Automobile Group Co., Ltd. President An Jin attended the signing ceremony.
JAC is a comprehensive automobile manufacturer integrating R&D, manufacturing, sales and service of commercial vehicles, passenger vehicles and powertrains. It has a complete independent innovation R&D system and a nationwide automotive sales network, with an annual output of 70 The production capacity of 10,000 vehicles, 500,000 engines and core components. AVIC is directly subordinate to China Aviation Industry Corporation and has three listed companies. Its special vehicle production units have the capacity to produce 80,000 vehicles of all types and 100,000 micro-cards annually. AVIC and JAC will jointly build a special vehicle chassis manufacturing project in the Bengbu Modern Industrial Park with a total investment of 1 billion yuan and an area of ​​about 500 mu. It will mainly produce chassis for military and civilian-use vehicles, as well as R&D, manufacturing and sales of complete vehicles. With an annual output of 30,000 special-purpose vehicles chassis and vehicles, the annual output value will be 5 billion yuan and tens of thousands of jobs will be provided. After the special vehicle chassis and vehicle manufacturing base are completed, they will form an agglomeration effect with Anhui Kaile Special Vehicle Co., Ltd. to promote its transformation from a single refitted production to a complete vehicle production, jointly spur the development of related supporting industries, and form a super development in Fuyang. The billion-dollar automobile and parts industry cluster has greatly increased the status of Fuyang in the province's automotive industry.
Yu Yong said at the signing ceremony that the CAAC-Jianghuai special vehicle chassis manufacturing project entered the Shuhe Hyundai Industrial Park, which shows that the provincial party committee and provincial government, as well as the central and provincial enterprises attach great importance to the development of Shuyang, and will certainly accelerate the development of Liyang. Have a positive effect. The municipal party committee and the municipal government will provide good services and policy support, create a good development environment for the company, and promote the early construction of the project, early production, and early performance.
Lu Weijia and An Jin said that paying attention to and supporting local economic development is an important responsibility of central and provincial enterprises. The next step will be to strengthen exchanges and cooperation with Xiangyang City, speed up project construction, and urge projects to be put into production as soon as possible for the development of Xiangyang Automobile Industry. contribution.
Jiaxing Ganland Auto Parts Co., Ltd 's one of the main products Curtain Sider Van Parts , It contains Overcenter Buckles, Hooks, Straps, Sliding Rails, Ratchet Buckle Tensioner, Over center Latch, Curtain Rod Accessories, PMMA Acrylic PVC Curtain Kits etc
They are widely used in Various Trucks commercial vehicles with Curtain Sider, like Advertizing Trucks, Tautliner Vans, Curtain Trailer Rollers, Curtain Ratchet Tensioner, Curtain Van Rollers,Cutain Sided Truck & Trailers etc.
We have many big clients in domestic, like CIMC, DONGFENG etc. Also we have many clients overseas. For more information, you are warmly welcome to send us an email. We will feedback to you ASAP.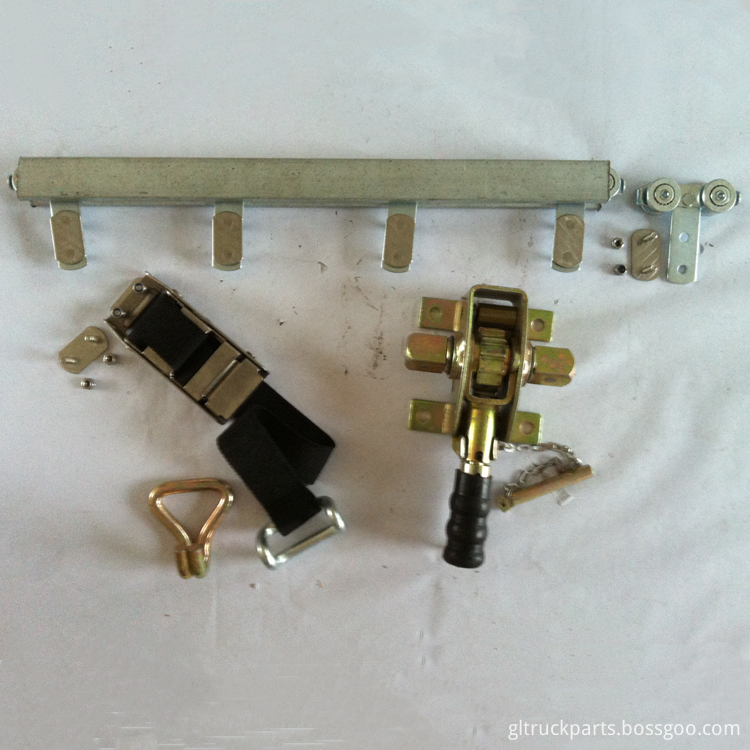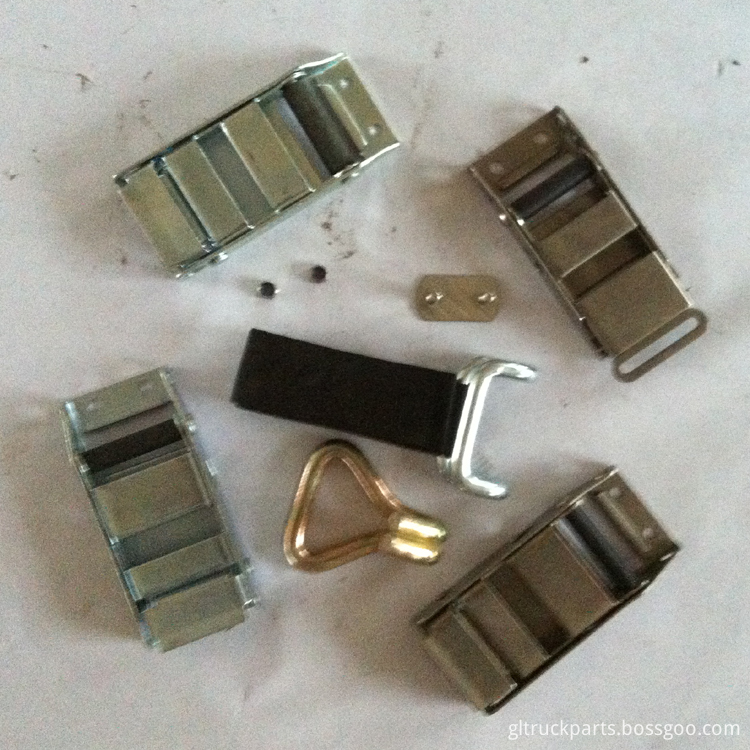 Curtain Sider Van Parts Series
Roller Ball Bearing,Curtain Trailer Rollers,Curtain Ratchet Tensioner,Curtain Van Rollers
Jiaxing Ganland Auto Parts Co., Ltd. , http://www.gltruckparts.com