There are few measures that the Chinese government can adopt to stabilize oil prices, but there is still a last resort available, namely the reduction of special oil proceeds, in order to boost the profits of oil companies and avoid the pain of price increases of refined oil before the Olympic Games.
Analysts said that China must control inflation and maintain social harmony and stability before the August Olympic Games. Its choice is very clear.
"If it is smart enough, China should eliminate special oil proceeds and adjust the capital structure of oil companies instead of increasing oil prices, making it difficult to control the risk of inflation," said Gordon Kwan, a research analyst at CLSA.
The top executives of China National Petroleum Corporation and China Petroleum & Chemical Corporation have called for the government to reduce special income payments. This can, to a certain extent, reduce the burden on domestic crude oil import costs caused by low domestic oil prices.
The chairman of CNPC, Jiang Jiemin, said last week that the government is considering a proposal to lower special income funds. From March 26, 2006, China began to impose a 20%-40% income tax on domestic oil companies when crude oil prices exceeded 40 US dollars per barrel.
He did not provide more details on this, but Sinopec executives said that the government may raise the threshold for income tax to US$60 per barrel. According to China's annual crude oil output of 1.36 billion barrels, it reserves US$6 billion for oil companies. Received. Corporate executives hope that relevant decisions will be introduced soon.
Most of the measures China has introduced in the past 19 months are mostly tax incentives. They either reduce import costs or increase export costs to boost local oil supply. Adjustments to special oil proceeds are the only remaining items. One of many possible moves.
Some analysts said that it is time for PetroChina to receive government subsidies. It produces nearly two-thirds of China's crude oil, and its refinery and retail business is also huge, but it has not received government subsidies.
The Chinese government took out 1 billion U.S. dollars in subsidies for Sinopec in April of this year. Sinopec said on Tuesday that the subsidy is part of a partial tax rebate on Sinopec's 17% imported crude oil VAT. However, the tax rebate policy does not benefit China Petroleum.
"The wise move of the government should be to strike out with two fists. This is only fair for PetroChina and Sinopec," said Liu Bo, an analyst at Guojin Securities.
** Oil shortages and inflation worries the government.
As the world's second-largest energy consumer, China's refined oil pricing not only affects its government revenues and the profits of oil companies, it also affects international oil prices.
The inter-week oil price fell from a high point as oil traders took precautions and feared that the rapid economic development of Asian oil demand would decline. Previously, Indonesia, Taiwan, and Sri Lanka, where energy consumption was relatively small, have substantially raised the prices of domestic oil products that receive government subsidies.
However, those who hope that China will soon take the same action may be disappointed.
Analysts said that although the domestic refined oil price is far below the international price level, the Chinese government still has enough financial resources to maintain the current low oil prices for a period of time.
The prices of gasoline and diesel under the Chinese government's control have only been raised twice in the past two years. The most recent one was at the beginning of November last year, and the increase rate was 10%.
Analysts said that the Chinese government can certainly choose to turn a deaf ear to the two powerful oil giants, but this may lead to an increase in the domestic oil shortage. They pointed out that the shortage of refined oil is generally due to the fact that oil companies have intentionally controlled the supply in order to reduce their losses and pressure the government, which has caused the market to fall into a situation of oversupply.
In some parts of China, diesel shortages began last week, involving Zhejiang, Hebei, and Beijing. According to local drivers, long lines were lined up in front of the gas station and fuel was limited. But compared to the oil shortage across the country in October last year, this situation is not so bad.
The oil shortage at that time led directly to China's increase in refined oil prices in November. Since then, international crude oil prices have soared by 39%, while domestic product oil prices have frozen, making the prices of refined oil and crude oil upside down. There is a huge spread between domestic and foreign oil products.
Guo Bo Securities analyst Liu Bo estimated that China's diesel retail price needs to rise 50%, gasoline prices need to rise 25%, the oil price level can be compared with the largest oil consumer country - the United States. The United States also implements a low fuel consumption tax policy.
However, analysts agreed that the Chinese government is unlikely to adopt sudden or significant measures to avoid fueling the consumer price index (CPI) that has been at a high level for nearly 12 years; in addition, it caused significant loss of life and property in the Sichuan earthquake. After that, the government also hopes to stabilize the people.
However, some countries with poor fiscal conditions have already been forced to lower their fuel subsidies. Indonesia even raised domestic fuel prices by nearly 30% even over the weekend.
A high-level Sinopec told Reuters reporter, "The price of crude oil has risen much faster than expected. The government has been very worried about this."
"Apart from government subsidies, there are really not many other alternatives. It is the ultimate goal to liberalize refined oil prices and bring them into line with the market. However, the government must gradually and progressively take into consideration the impact of the earthquake and the higher level of CPI."
The Chinese government has begun to implement a tax rebate on 3.6 million barrels of imported crude oil per day, that is, 17% of import value-added tax will be refunded on the basis of 75% of the tax amount. This compensation policy is equivalent to the price increase of refined oil 12-13%, but according to Su Shulin, chairman of Sinopec, said that the tax rebate is certainly not enough to make up for losses, can not solve the underlying problems.
In addition, since December of last year, the Chinese government has also refunded the 17% VAT levied on imports of gasoline and diesel. The temporary policy was later extended to the end of June this year. Oil traders are expected to extend it again until the end of September.
The above-mentioned import policy and China's demand for reserves of refined oil for the Olympic Games led China to become a net importer of gasoline for the first time in April, and at the same time increased the amount of diesel imports, which is also a cause of the sharp increase in international crude oil this round.
This contrasts sharply with the situation 10 years ago. At that time, the domestic diesel price was much higher than that of imported diesel. The Chinese government was forced to severely crack down on the rampant diesel smuggling import activities.
PP Cutlery is perfect for fast paced food, on the go meals, dinner party,wedding ceremonies, birthday parties, restaurants, hotels or snacks. Our products cover PP cups, PP Spoon, PP Fork and PP knife. The raw material is food grade PP, which is clean and hygienic. And the products are with smooth surface and impeccable in looks with classy design, they could be loose packing or individual packing with your LOGO or design printings.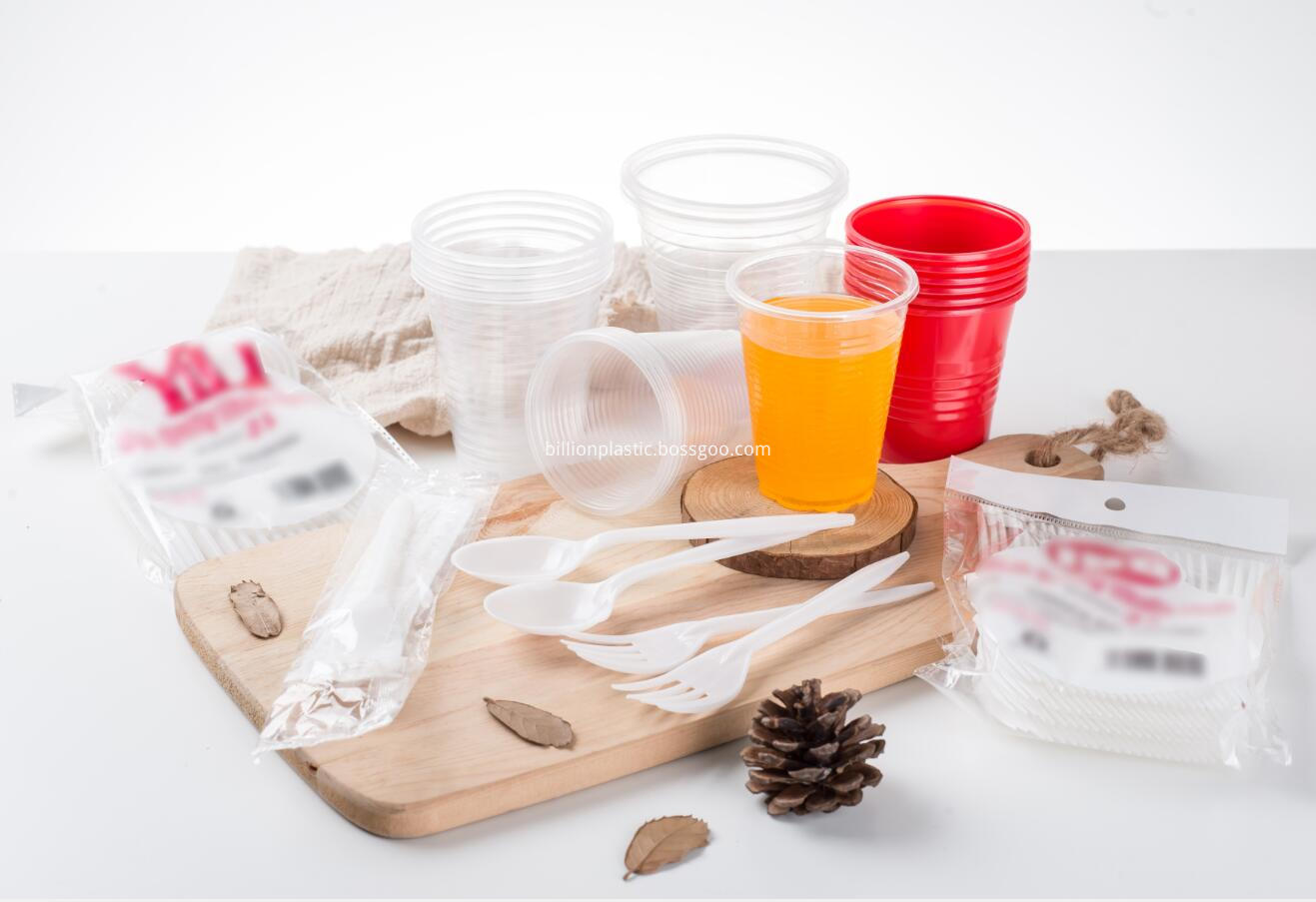 PP Cutlery
PP Spoon,PP Fork,PP Cup,Napkin Spoon,Plastic Cutlery,Plastic Utensils
BILLION PLASTIC MANUFACTURING CO.,LTD, JIANGMEN , https://www.jmfoodpackagingbag.com