Japan's Regal's First Shoes Store Enters Shanghai
Established in 1902, Japan's REGAL Group is a large international footwear company that specializes in the production and marketing of men's and women's shoes. In the year from April 2004 to March 2005, its turnover was 37.1 billion yen. The brand enjoyed a high reputation in Japan and was favored by fashion elites.
During the more than one hundred years of development of REGAL, the group company not only established its own manufacturing factory, but also participated in the production and sales of several imported brands, including famous brands. "RALPH LAUREN", imported men's and women's casual brand "BENETTON" (currently suspended), imported brand "J.PRESS".
In order to allow Chinese fashion elites to share their glory with REGAL, Regal Corp and Itochu Corp (ITOCHU Corporation) will jointly establish a footwear retail business in China. The "Shanghai Regal Footwear Co., Ltd." formed by the two Japanese companies is the first wholly-owned Japanese retailer in China's footwear industry to obtain a retail license from the Chinese government. Its registered capital is 100 million yen. The first store was completed in Shanghai on September 16.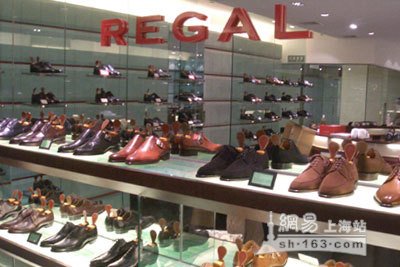 REGAL Shanghai shop
The REGAL's first store located at Shanghai Huashi Shopping Center (No. 688 Middle Huaihai Road) not only means that Shanghai's fashionable men and women can have a pair of shoes with good quality and exquisite design. It is also a manifestation of personal temperament. New dress claims that demonstrate self worth.
Let successful men extend their glorious footprints in every corner of the world. Every step is the starting point of success. Let beautiful women step out of their self-confidence on any occasion in the city. Each step is a beautiful natural expression. This is Many urban elites have consistently adhered to their own fine shoes. Of course, this is REGAL's constant commitment to people who love it.
Flying Flag,Flying Flags ,Flying Flags Map,Flying Flag In Rain
GSDGAG , http://www.nbdecals.com