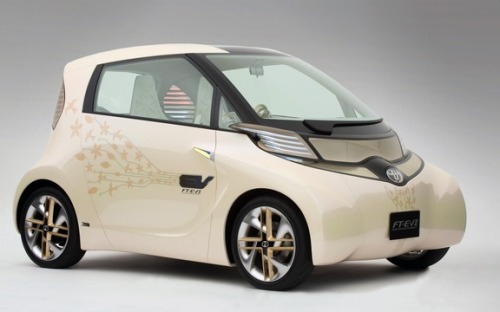 The timing of the slowdown in the Chinese market for Toyota and Honda is bad. In 2008, the global auto market fell into a straight decline caused by the financial crisis, but China's demand continued to increase, accounting for one-third of the global auto industry's total growth in the following five years.

AlixPartners statistics show that last year, annual sales of passenger cars and minivans in the US and Western Europe were 9% and 14% lower than the highest level before the crisis, respectively, and Japan's level was restored to 2007 levels.

At the same time, sales in the Chinese market more than doubled to 18.60 million vehicles, making it the world's largest auto market. Bill Russo, a former automotive executive at the US automotive industry and now based in Beijing, said: "China has not really experienced a downturn. In 2009 and 2010, China's share of the global market has risen significantly."

Toyota and Honda missed the opportunity. With Nissan, the total share of the three major Japanese car companies in the Chinese market in the first half of this year dropped from more than 25% in the same period last year to only 15%.

There are at least some interesting excuse for Toyota and Honda. Japanese car companies are easily targeted in China, especially when there is political tension between the two major Asian economies.

Last September, after the Japanese government purchased the controversial Senkaku Islands (Chinese called Diaoyu Islands and its affiliated islands) from private owners, Chinese nationalism rose. Angry people targeted Japanese cars and their dealers, forcing Japanese car companies to suspend production.

Some Chinese drivers wisely posted stickers of the Chinese national flag and other patriotic symbols on the car, making those who fight wars ethically dilemma—saving their own Japanese brand cars.

Nissan's chief executive, Carlos Ghosn, said in the first half of sales in November: "Our sales will soon drop by 50%." Nissan's market share still does not recover 7.7% before the dispute broke out.

Toyota's car sales have also dropped sharply. Many customers cancel orders and they no longer go to the Toyota showroom. Toyota was forced to temporarily cut production, and some factories cut production by 60%.

Given that previous geopolitical conflicts did not seriously affect auto production, Japanese auto executives admitted that the seriousness of the incident made them unexpected.

An industry insider said: "Japanese automakers have always felt that in doing business in China, we are in a different position than western automakers. We will always need to overcome past political issues."

Ivo Naumann, managing director of Arrow Shanghai in Shanghai, said: "These incidents bring the most serious problems to dealers. If sales fall or if the stores are taken down every three or four years due to stupid political issues, then you should Ask if you want to stick with it."

The year 2010 marks the end of a series of labor movements that are at the end of the era of China's cheap labor advantage. It also mainly affects Japanese automobile factories located in southern China. The striking auto workers used Chinese people's suspicions about the history of Japan's invasion of China.

However, many analysts do not think that geopolitics is the main reason why Toyota and Honda have performed poorly in China in recent years.

They believe that the real reason is that the factory expansion is not in place, the degree of localization is not high enough, and other strategic mistakes have been made before Sino-Japanese relations fell to the recent trough.

Market research consultancy LMC Automotive statistics show that after last year's turmoil, Toyota's sales in September this year increased by 45% year-on-year, and Honda and Nissan's sales in China doubled. LMC Automotive collates and analyzes data for each operator on the market.

However, sales of the three companies in the first three quarters of 2013 were basically the same as or slightly lower than the same period of last year, despite the strong overall market growth of 15%.

Roman said: "Japanese companies have a negative view of the market. They are very simple. Their production capacity is not enough. Demand is there, but they cannot supply it."

He added that Toyota particularly underestimated the speed of growth in the Chinese market.

In 2008, Toyota achieved good results in China, accounting for 10% of the market share, and became the second best-selling brand in China's auto market, second only to Volkswagen.

However, with the outbreak of the global financial crisis, Toyota has frozen the construction of a large Changchun plant in the northeastern industrial city of China, and has also delayed the approval of other factories' capacity expansion plans.

The Changchun plant was originally scheduled to be put into production in 2010. The result was delayed until last year, with an annual output of 100,000 vehicles. A Toyota executive admitted: "We did not expect China to become a gold market."

General Motors (GM) is now firmly in second place.

Some analysts are optimistic that Toyota and Honda have learned a lesson and can regain their strength, although this will be a daunting task - China has become the most competitive market in the history of the automotive industry. More than 100 automakers are active in the Chinese market, including all major multinational car companies.

Roman said: "Japanese companies will regain market share. They are still awesome companies. They still produce top-notch cars."

Tatsuo Yoshida, an automotive analyst at Barclays, also believes that Japanese automakers have been reluctant to develop more cars in China for many years because of concerns that intellectual property rights are difficult to protect, but they are finally starting to deal with their own in China. insufficient. But he expects the United States will remain their key market.
Shantui sanitation bulldozer is researched and developed in response to the operation demands of sanitation treatment sites in domestic cities, featuring high technologic content, advanced and reasonable design, strong power, and high productivity.
Shantui bulldozers are often used in road building, construction, mining, forestry, land clearing, infrastructure development, and any other projects requiring highly mobile, powerful, and stable earth-moving equipment. Shantui hydraulic drive series bulldozer features high technologic content, advanced and reasonable design, strong power, high productivity, and easy maintenances and repairs and can adapt to severe working conditions.
Environmental Sanitation Type Dozers
Environmental Sanitation Type Dozers,Multifuction Machinery Dozer,Wheel Loader Type Bulldozer,Environmental Protection Type Dozer
Shandong Shantui Construction Machinery Import & Export Co.,Ltd. , http://www.bulldozers.pl