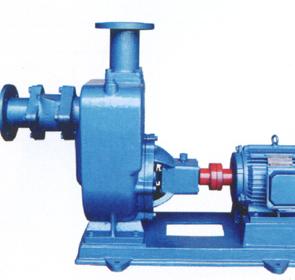 On May 20th, the pump valve industry project invested 150 million yuan by Wenzhou Xinte Electromechanical Fittings Company was formally settled in the Yilin Town Pump Valve Industrial Park, marking a major breakthrough in the construction of the valve and valve industrial park in Yilin Town. This is an example of the town's expansion of the 5.18 investment results and the promotion of the project boom.

This year, Yilin Town successfully attracted Zhejiang Wenling Pump and Valve Industry Transfer Project through business introduction, and a number of pump valve industry projects were established. At present, there are 16 contracted projects, 12 start-up projects and 6 negotiating projects. In order to further promote the settlement of the pump valve industry project, the pump and valve industry will be enlarged and strengthened as soon as possible. Yilin Town will highlight the construction of the valve and valve industry park, plan the construction of a 1500-acre pump valve industrial park in Nancheng District, and establish the headquarters of the pump valve industry park. The main leaders of the town are in command, with three groups of project investment promotion, project service and infrastructure construction, and more than 20 comrades are assigned to intensify the valve and valve industry services. Through the recent coordination and efforts, and strived for the support of the relevant departments of the county, the park has already implemented 640 acres of land and 5 projects for admission, and is preparing to build 3 new 10KV power special lines and build 1,500 meters of 18m wide first class cement roads and supporting facilities. Efforts will be made to build a specialized, characteristic and modernized park with the best industrial policies, the best service environment, and the lowest production costs in the northern Jiangsu region.

Xinte Mechanical and Electrical Parts Company started construction of the pump valve industry project, 80 acres of land in the valve valve industrial park, the new standard factory building 40,000 square meters, purchase of iron film sand mold, CNC vertical lathe, universal tool grinding machine, material testing Machines, electric furnaces and other equipment 680 sets, new on the pump automatic water production line 4. The project started construction in May 2014 and is scheduled to be completed and put into operation in March 2015. It will be able to produce 20,000 tons of metal products such as electromechanical accessories and water pump castings, and realize sales of 500 million yuan, with a tax revenue of more than 10 million yuan. Mr. Liang Yupeng, a merchant businessman, said that the company will start with the start of the project, and on the basis of ensuring safety, it will not be able to grab schedules, but will try to catch construction as soon as possible and strive to complete the project as soon as possible and put it into production. At the same time, we will use the company's extensive human resources to promote the investment environment of Yilin to more friends and entrepreneurs so that they can walk into Yilin as soon as possible, learn about Yilin, and invest in Yilin, which will serve as the pump industry of Yilin Town. Park construction will make new and bigger contributions. It is understood that at present, the town has persisted in the high starting point planning, high standard support, and high speed construction for the newly-built valve and valve industrial park, and has made every effort to create a new growth pole for economic development.
130hp Farm Tractor-This series tractor wheel chassis uses the 2017 newest updated system which assimilated mature technologies from many domestic brands. More reasonable structure minimums the malfunction rate in the process of using. Optional equipment on farm tractor : single or double hydraulic output system, air brake, side shift, strong hydraulic lifter, streamlined hood, wheel guards, different size tires.
130HP Tractor,Big Tractors,130HP Tractors
ZH MACHINERY , http://www.sczhmachinery.com